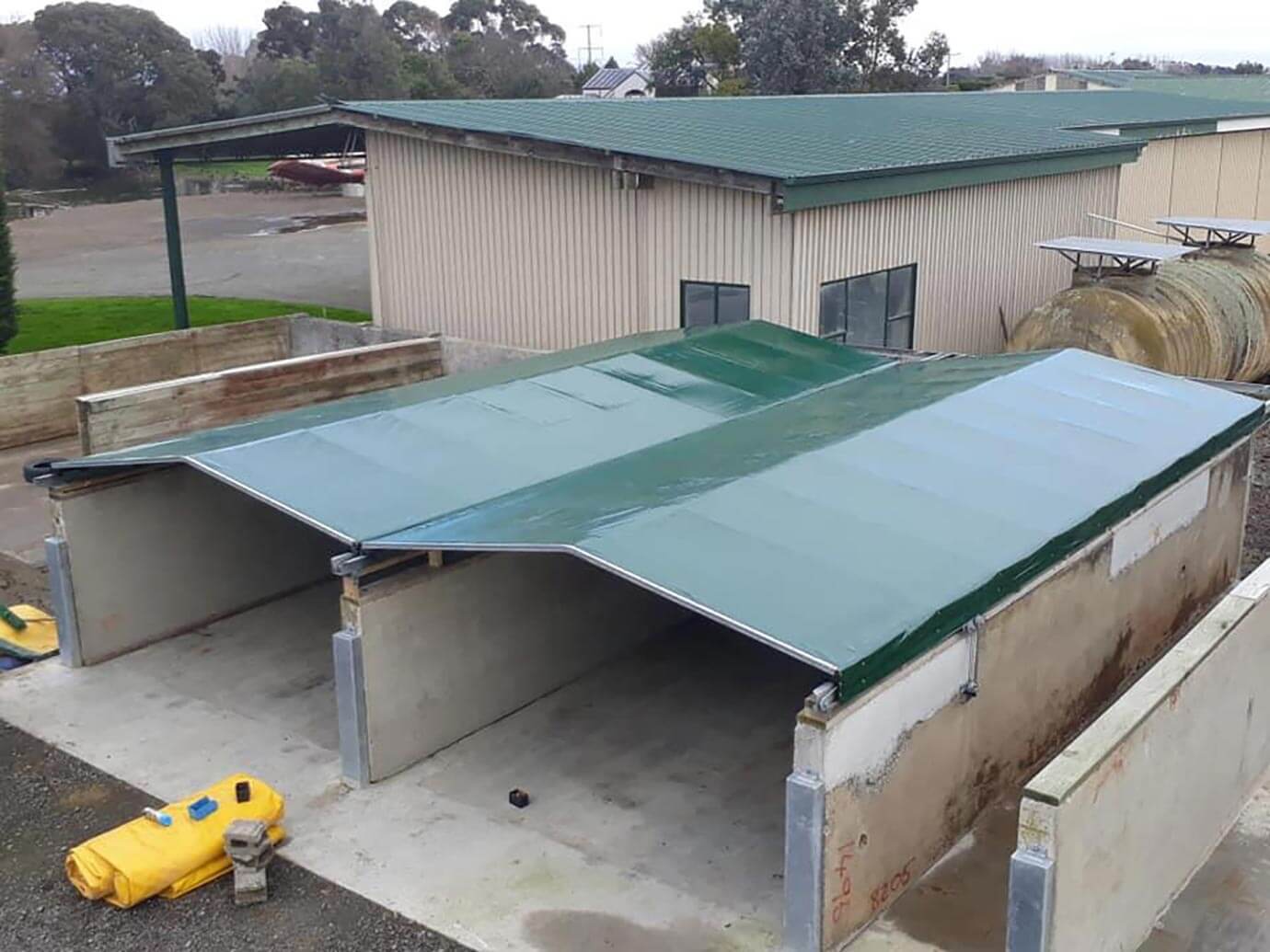 Bunkers for Agriculture
Designed to protect and prevent damage to your expensive PKE or fertiliser, our agriculture bunker covers are built to meet the needs of New Zealand farmers. Using only the heaviest premium quality Ripstop PVC sourced from reputable suppliers so you have the best bunker cover available.
Ripstop is a premium woven polyester ripstop weave fabric with a superior flexible PVC coating on both sides. The cover comes over the top of the bunker wall to keep out the weather, protecting your PKE or fertiliser from the elements.
Our bunker covers can be easily operated from the ground using a silky smooth cable system, eliminating health and safety risks. No need to climb up and remove covers. The cover concertinas back compactly over the back of the bunker allowing full access to your product.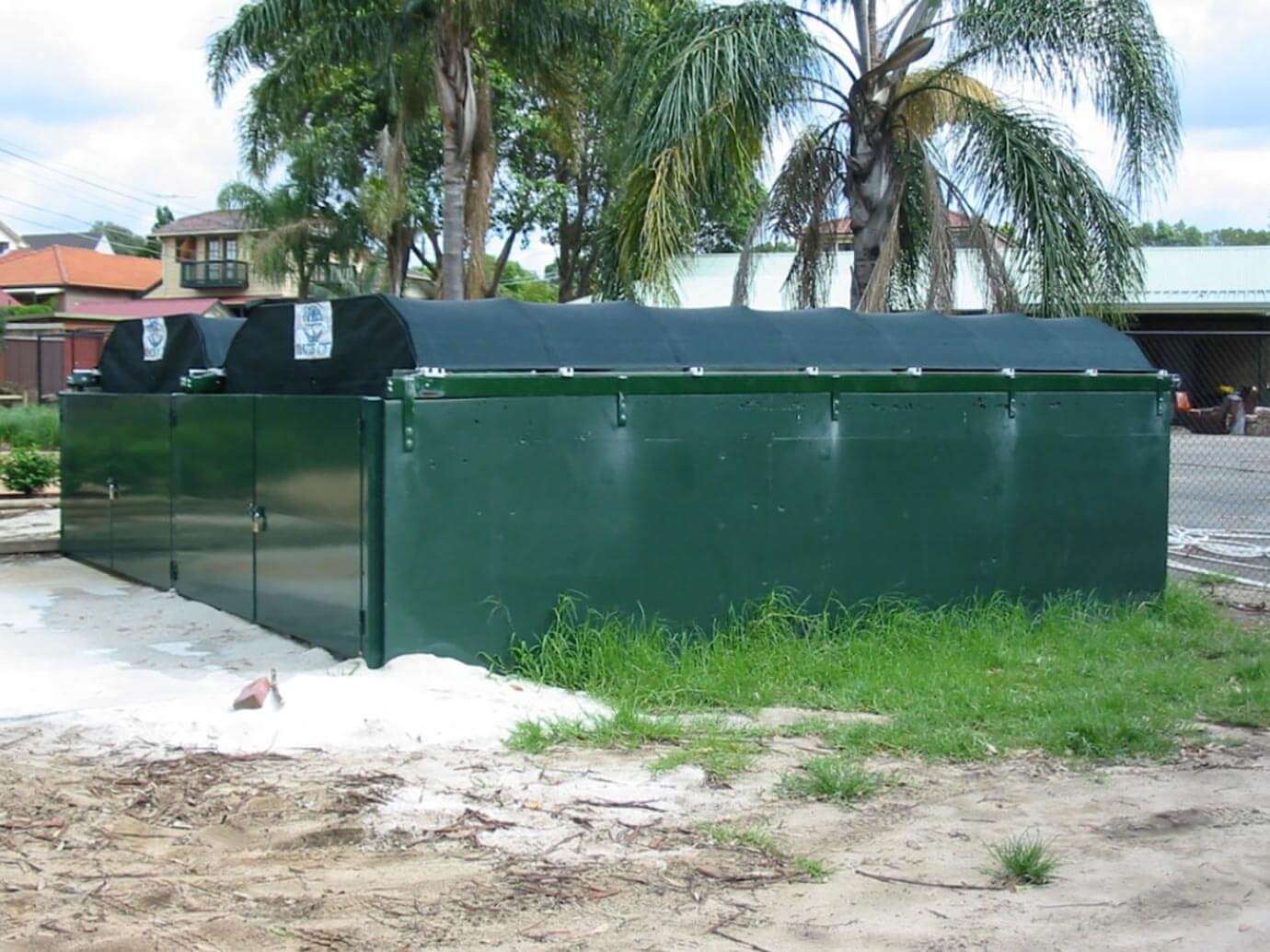 Bunkers for Horticulture
Preventing wind blow of lighter products such as sand, bark, mulch and woodchip, PowerTarps horticultural solutions are easy to install and even easier to operate safely from the ground.
Manufactured from the highest quality Monotec mesh fabric with reinforced hems and twin needle sewing. Monotec has been specifically developed as a premium grade fabric that is extremely strong, UV stable and remains looking great for years longer than other fabrics available.
It is also eco-friendly and 100% recyclable.