We've Got You Covered
Our rear bi-fold flap is weighted to stop wind flap and product loss.
If you need to fully seal your load you can easily roll out the rear flap and secure over the rear of your bin. This completely protects your load from the elements.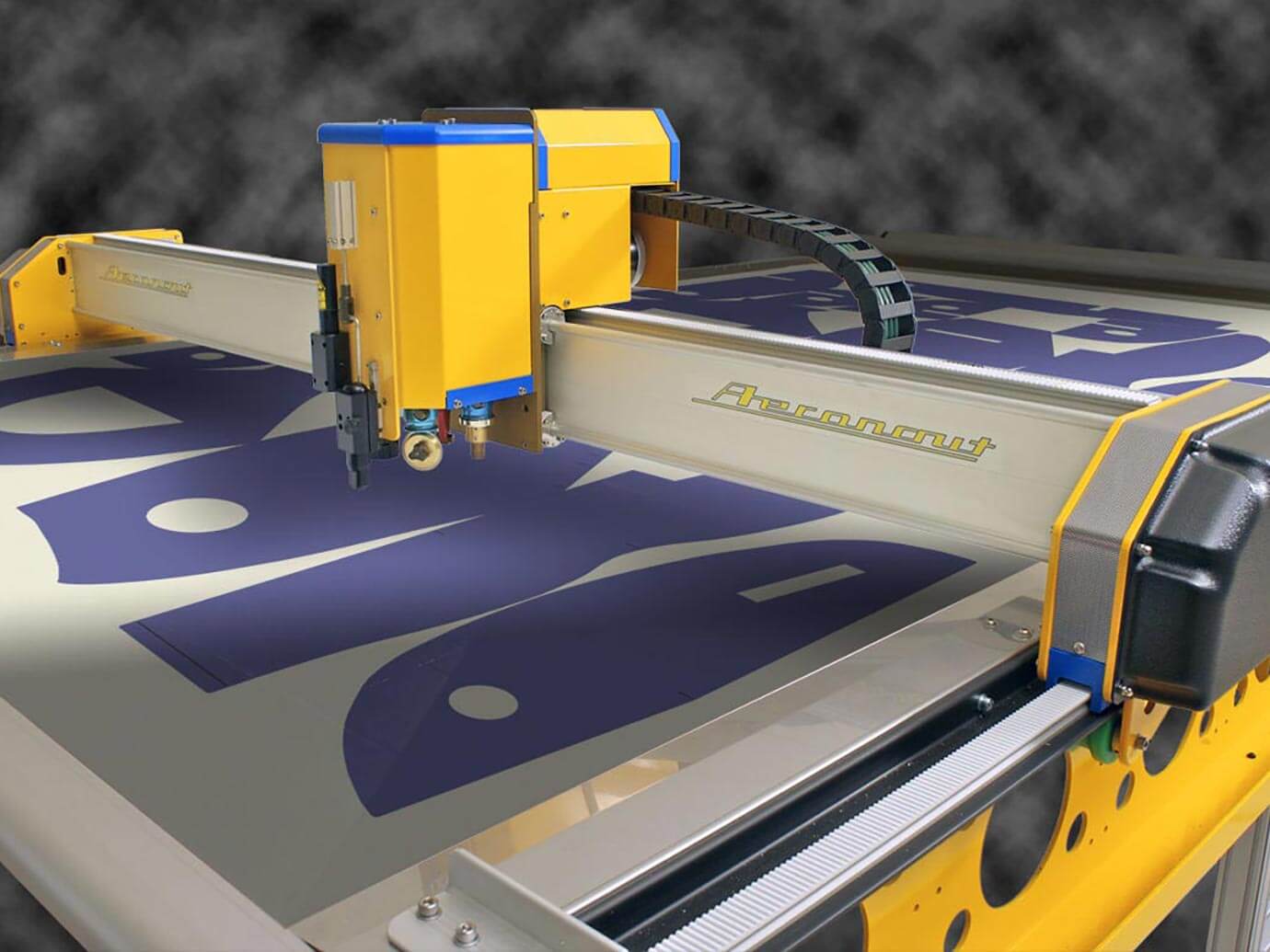 CAD Cut Tarps
Tarps are CAD drawn and cut on a 11m x 4m computer aided plotter. Each tarp has a unique number located behind the top left corner of our PowerTarp logo on the rear banner. This allows us to reproduce your tarp exactly with no delays in the event of a mishap.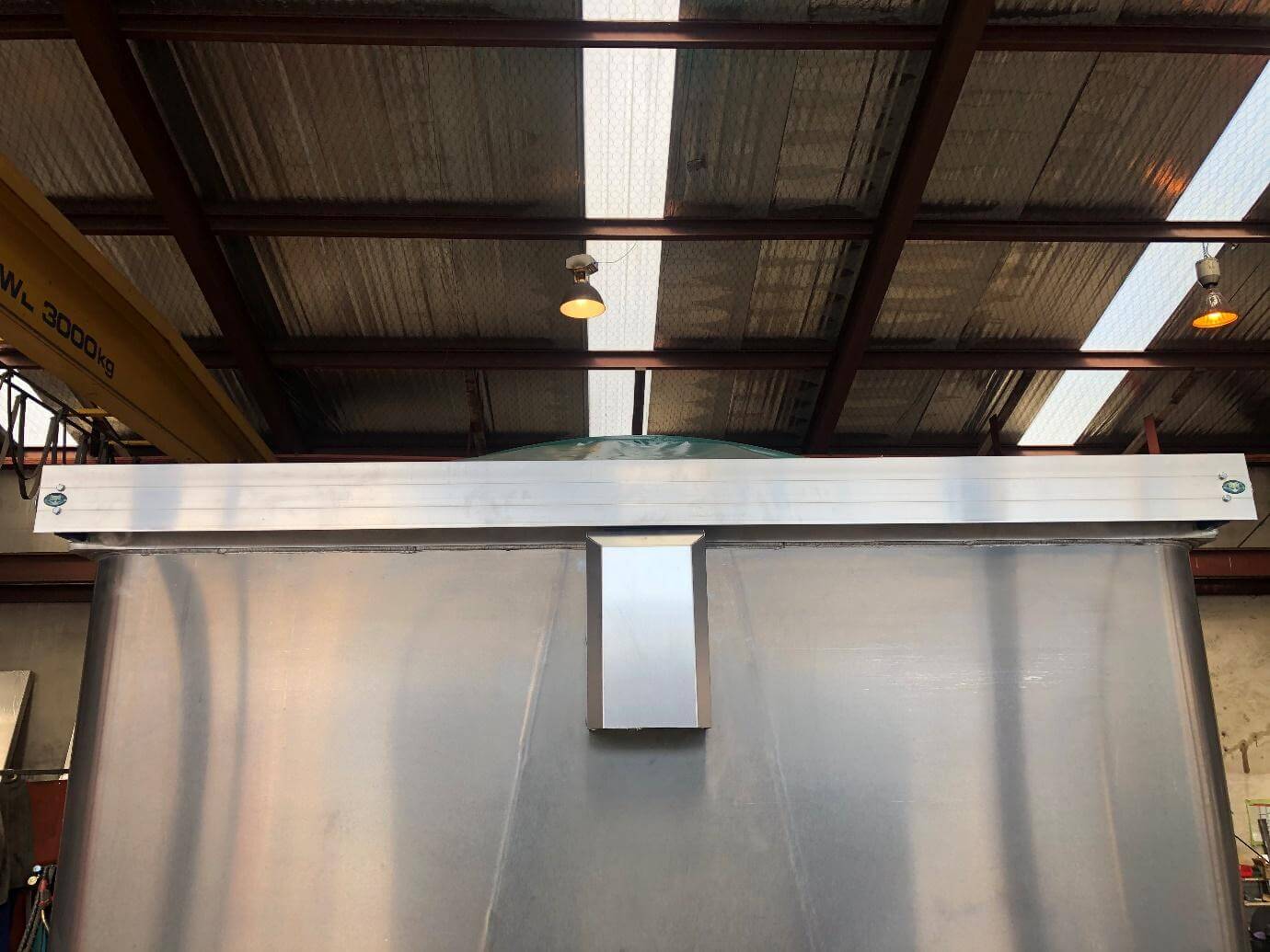 Sharp Looking Finish
The front axle is polished 304 stainless, mounted on our proprietary PowerTarp bearings. The axle is covered with our extruded alloy cover incorporating a sail track groove for mounting the front of the tarp. Electric motors are covered with a pressed alloy cover. This ensures a super clean finished look.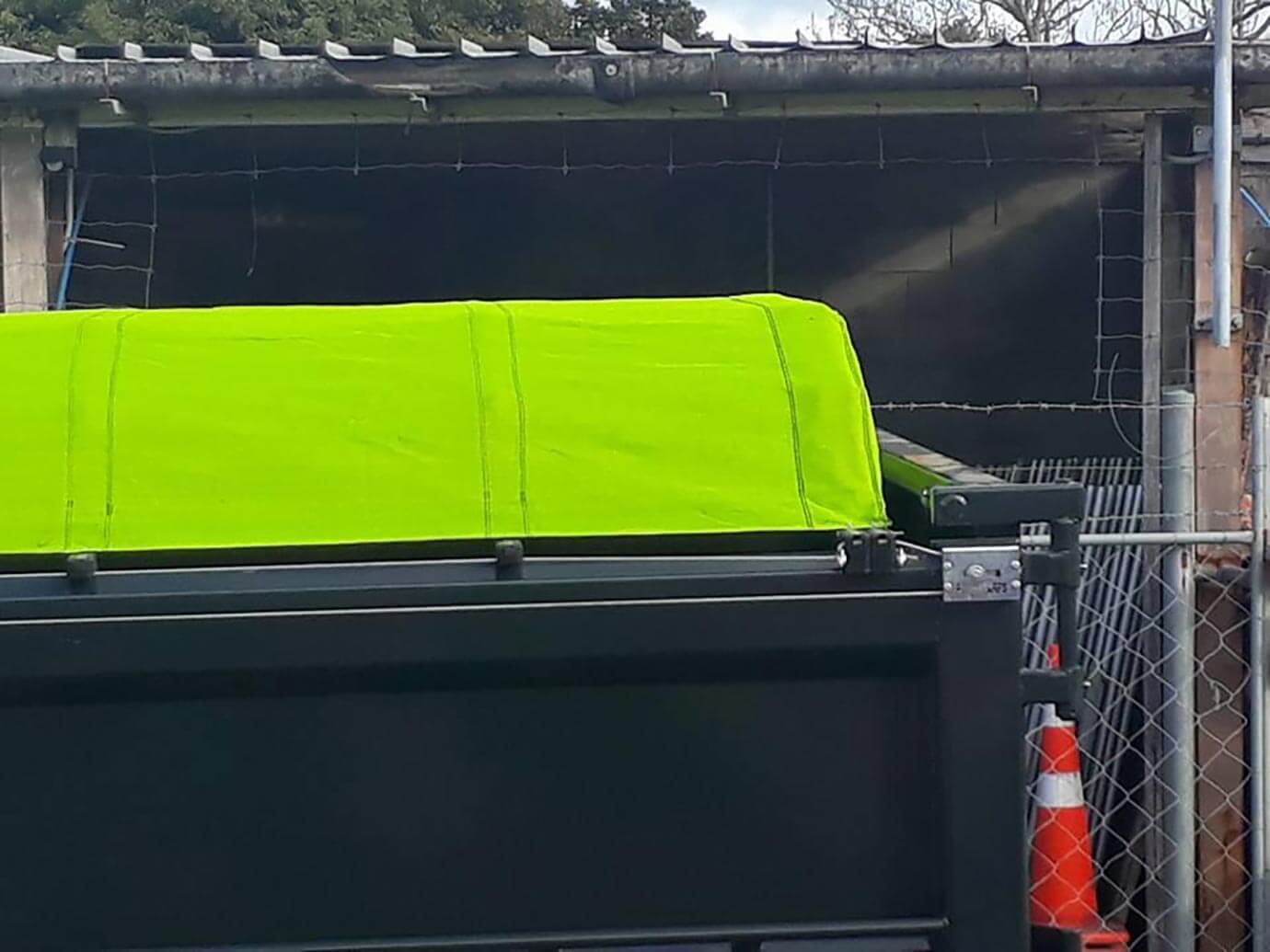 Highest Quality Materials
We only use the highest quality Monotec mesh or ripstop PVC to produce our tarps – no cheap shade cloth used here!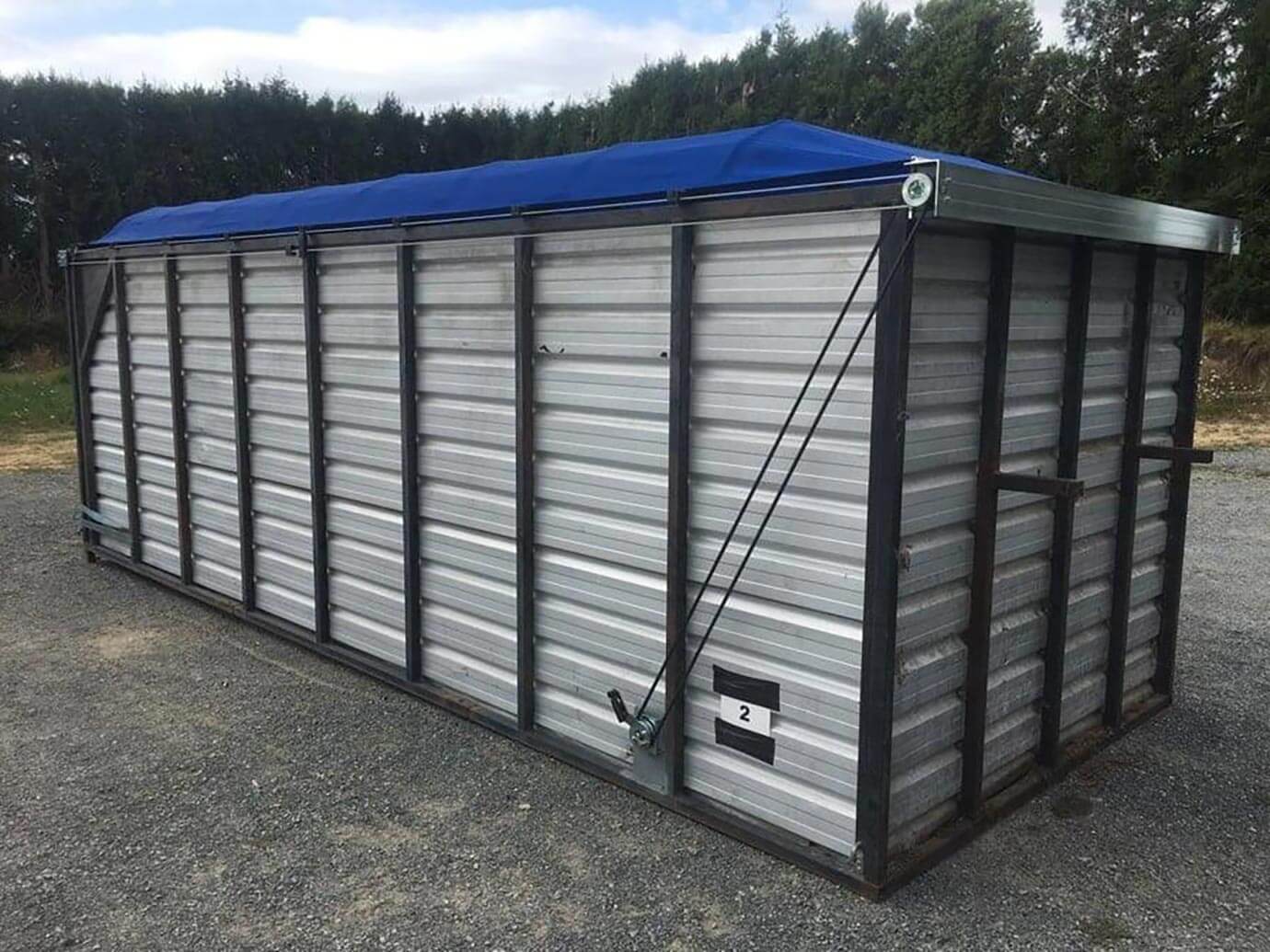 Twin Cable System
All of our retractable tarps use a silky smooth twin cable system which is simpler in design, easy to operate and reduces ongoing maintenance costs.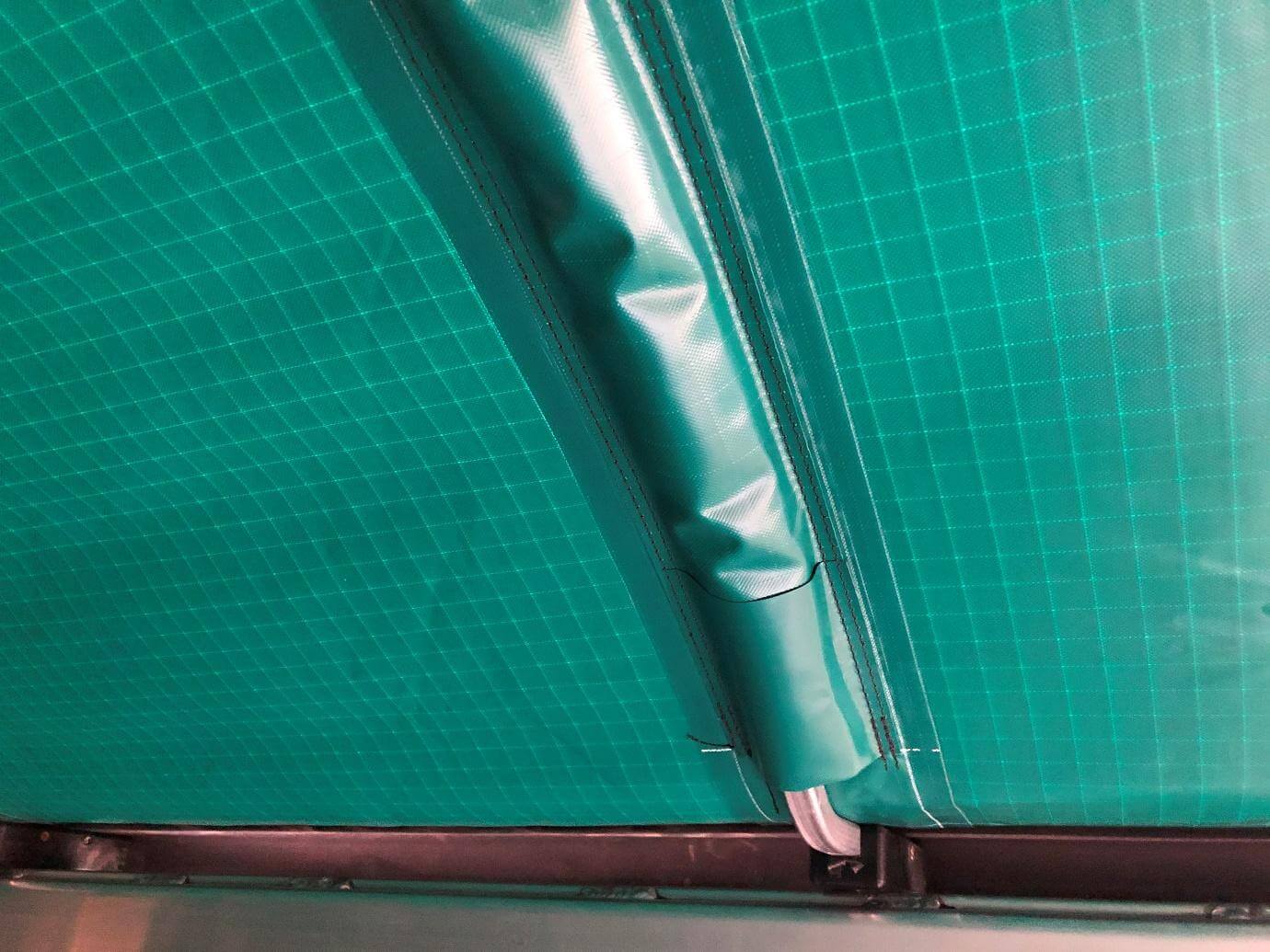 Built Tough To Last
Tarp hems are folded twice with a CORDURA® wear strip applied to the underside providing a 4 layer edge which means they are extremely strong. All seams on our PVC tarps are continuous welded using our high-frequency welder (rather than block welded) making for a much stronger seam.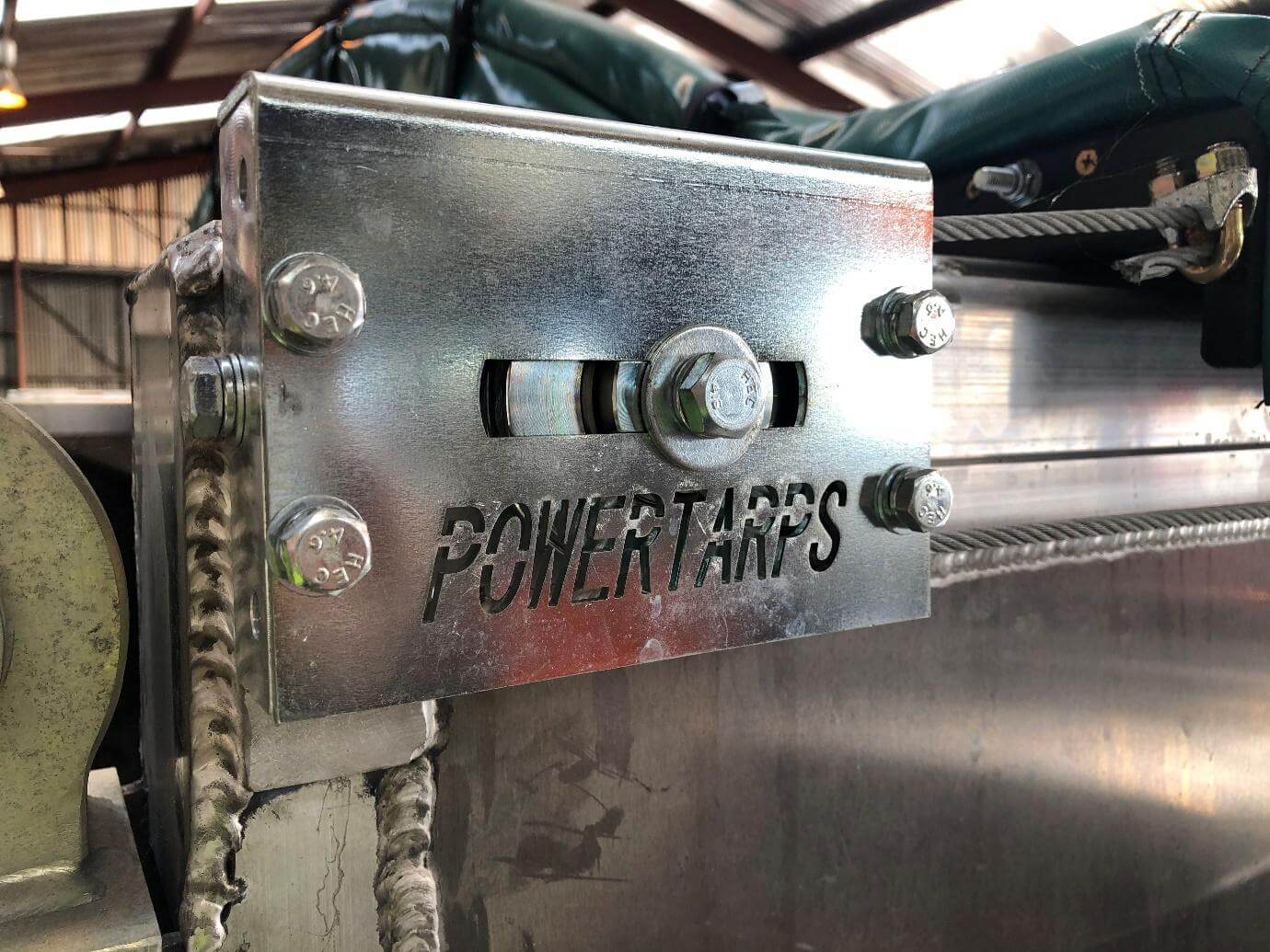 Quality Componentry
PowerTarps unique rear pulley brackets are fully enclosed to ensure debris cannot penetrate and damage the bearing. In addition to this, the brackets guide the cable to the pulley so the cable will not throw because of small pebbles.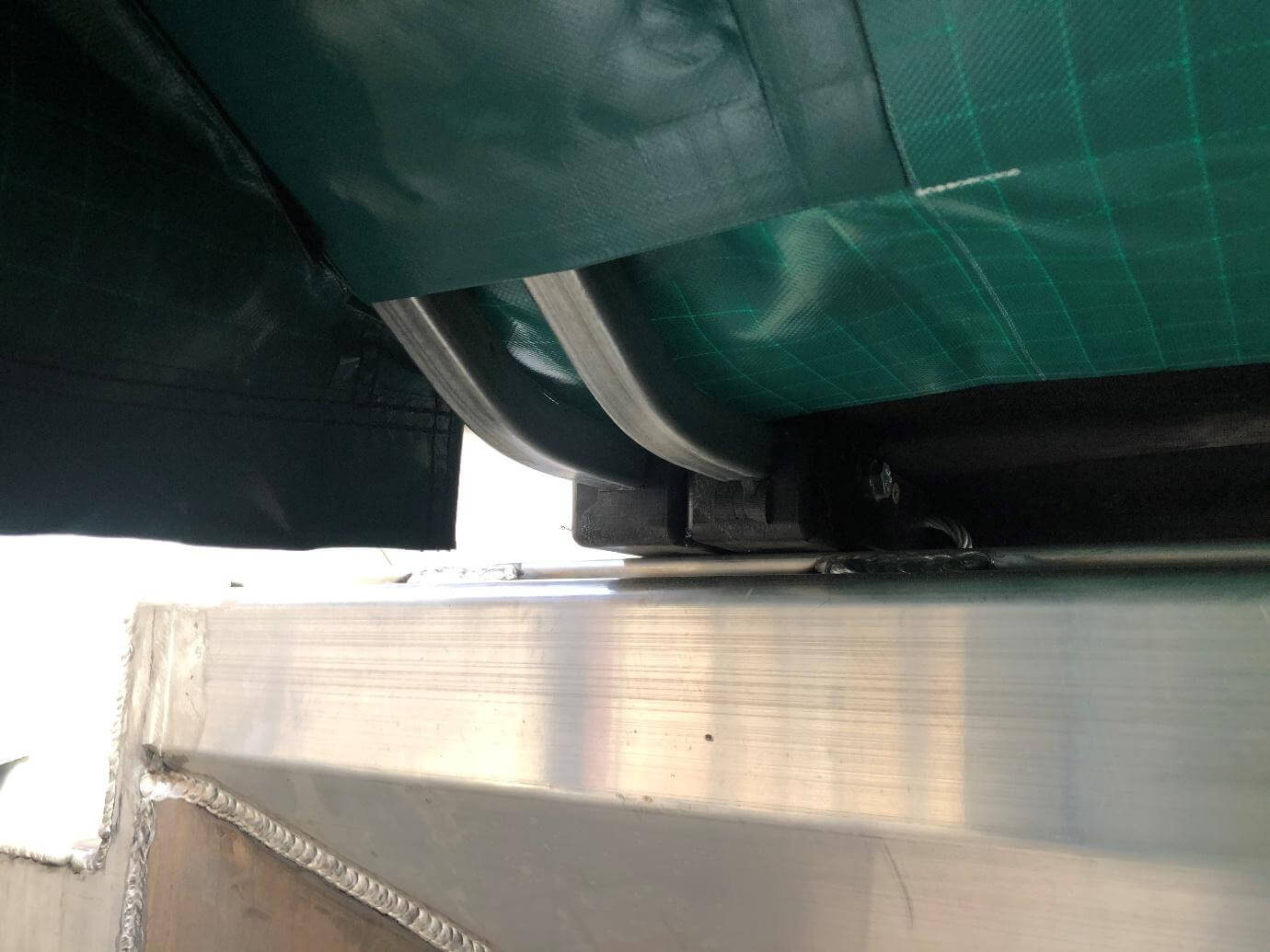 Rib Height To Suit Application
Ribs come in many sizes to suit the application and are all zinc coated for corrosion protection. A welded rear double rib helps hold the tarp shape and keep the tarp taught.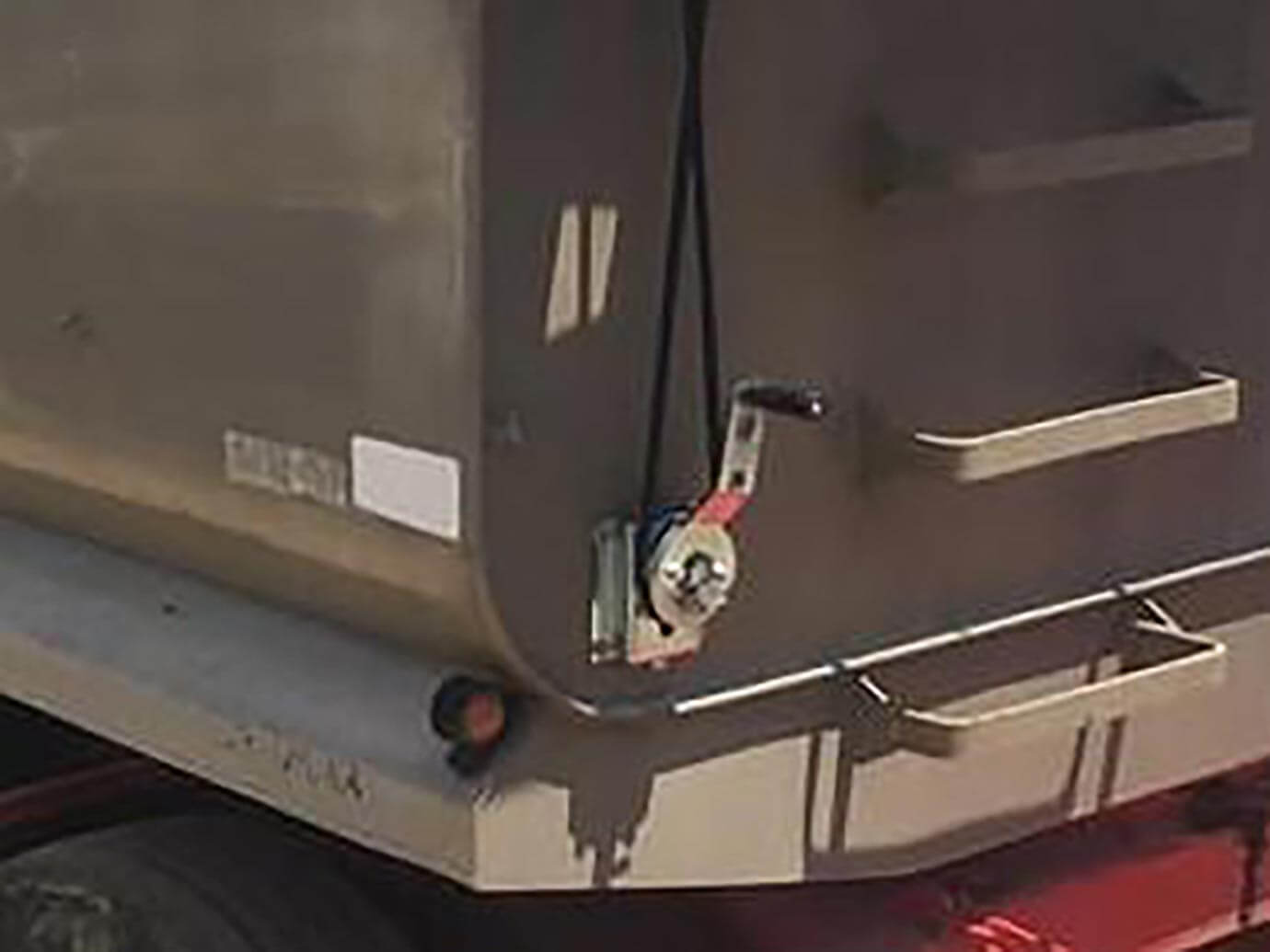 Tight Tarps Last Longer
Our front axle is driven by a V-belt with a handle mounted on the front headboard that locks in 8 positions, so the tarp will always be taught. This reduces wind flap and prolongs the life of the tarp.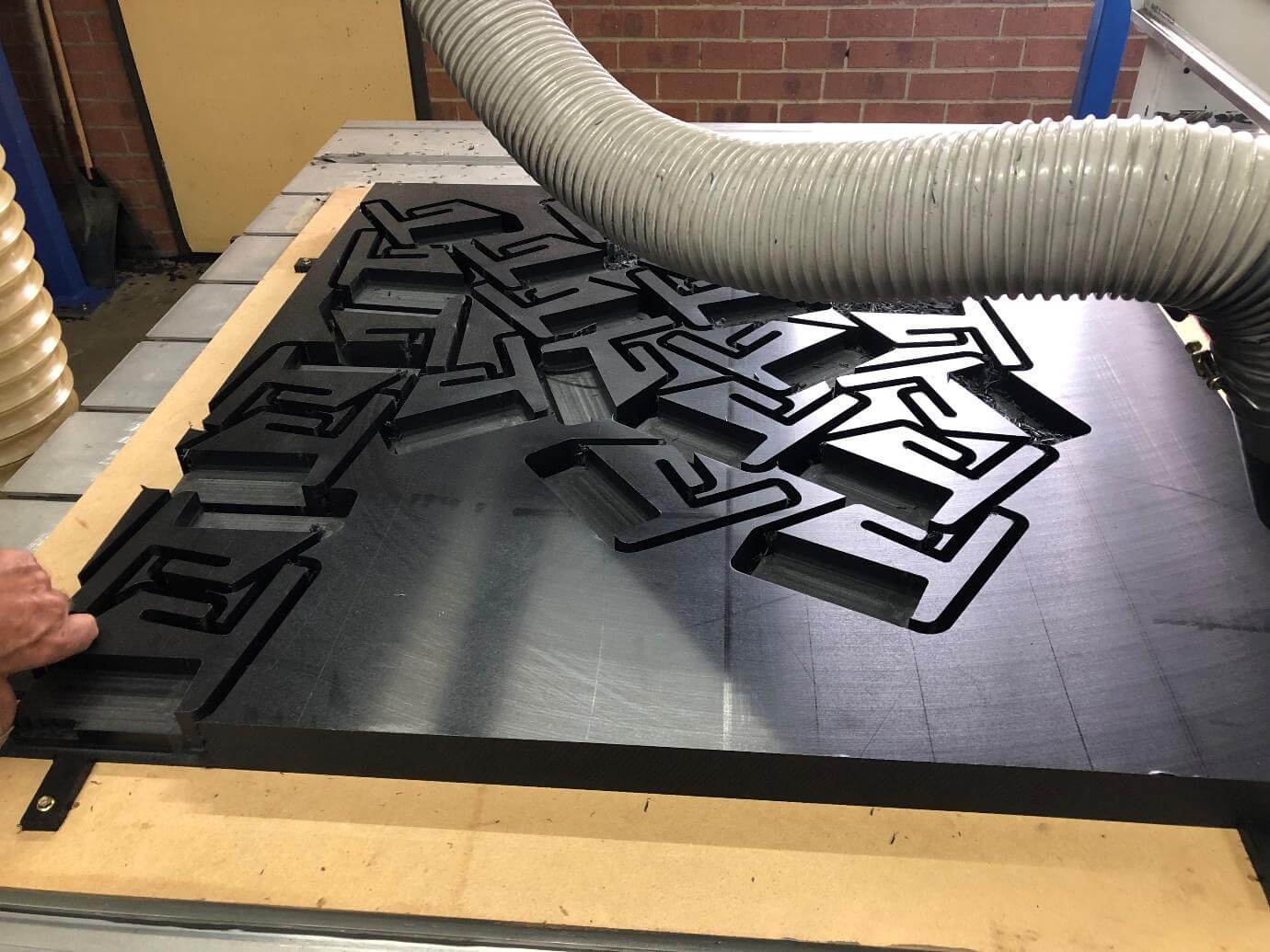 Innovative Design
PowerTarps rib ends (skids) are CNC machined from billet UMPHE to ensure long life and low friction smooth operation. Manufactured to our design in our factory the rib ends are UV stabilised for long life.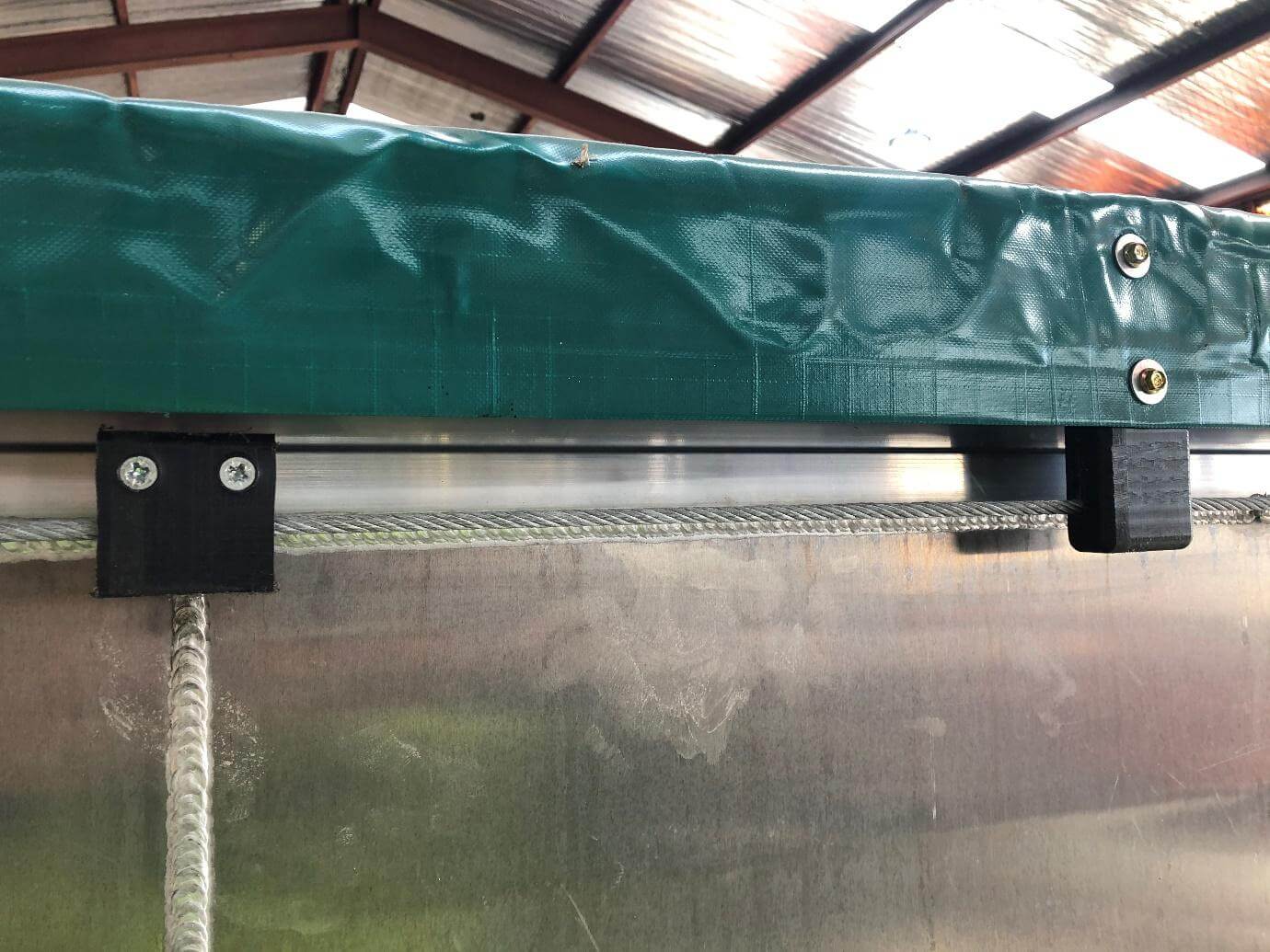 No Wind Lift
A unique L skid is used on the centre of our tarps which locates in unison with the body clip to the lower cable in order to stop the tarps from lifting in the wind. This reduces tarp wear and stops the cable damaging the coaming rails.